Superego
helps you understand what you do when you are sitting at your computer. It tracks the application you're using and the related documents and reports back time spent on any document.
It is designed and intended for personal use, like the "real" Super-ego.
A mean to improve ourselves by understanding what we do.

Radio Paradise
is a unique blend of many styles and genres of music, carefully selected and mixed by two real human beings — enhanced by a dazzling photo slideshow, tied in thematically with the songs that are playing. There's nothing else that's quite like it.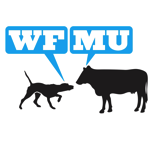 WFMU
is a listener-supported, non-commercial radio station broadcasting from the greater New York City area.
It is currently the longest running freeform radio station in the United States. Listen to live streams, archives, and podcasts, view playlists and comment on shows in real-time, bookmark and share your favorite songs, and download archives for offline listening.

Since old times plants have always been helping us, and the
Flowers
that Dr Edward Bach identified as particularly useful to us are here, to be our counsellors, in these cards.

Short Wave
(formerly Radioz) is an Universal application that streams Internet Radios on your iPhone, iPad and Macintoshes.

If you have a
Nabaztag/tag
and an
iPhone
/
iPod Touch
or an
iPad
Coniglio
will be the program you were waiting to get the most from your Nabaztag.

Meemi
is an Italian site that combines the social networking and microblogging in a single instrument, generating a constant stream of information, called lifestream, collecting and sharing micro contents quickly and easily with friends, the memes. At any time and from anywhere in the world.