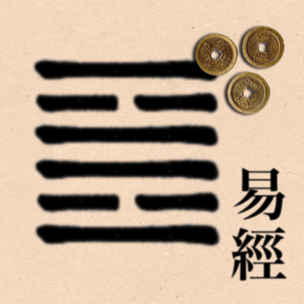 The Ultimate I Ching Reader, this program facilitates the use of the I Ching (
易經
or the Book of Changes, an ancient Chinese classic text, as an oracle. The process of consulting it in this way involves determining the hexagram by a method of random generation and then reading the text associated with that hexagram.
The application is available for both iOS (Universal version) and OS X from the Apple's App Stores.
The I Ching in itself and the program are localized in English, Italian, French, German and Spanish so that (almost) everyone can easily access the Oracle.
The program, with an easy and streamlined interface will allow you to consult the Oracle for your important (or not important) decisions when you cannot make your mind.
The result can be saved with a title and/or can sent via email to a friend or to yourself for later reading.

The program will permit also to browse signs and lines as in the original book to allow meditation and lateral thinking.

The program is fully localized in English, Italian, French, Spanish and German and it's available as an Universal application on both your iPhone/iPod Touch and iPad.

The iOS (paid) version also contains an Apple Watch application, a Today widget and an iMessage extension.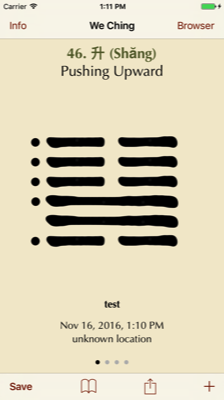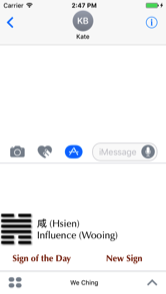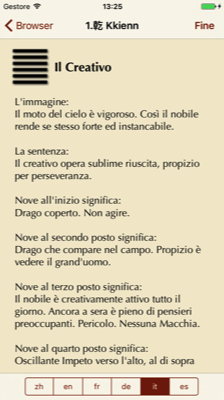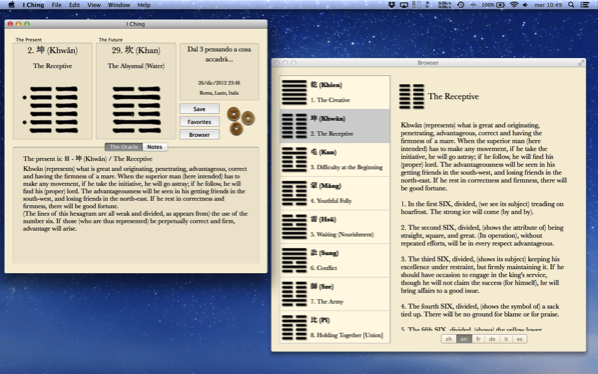 For more information, consult the
help site
(iPhone optimized).
Feel free to drop me an email, it will be appreciated.